Is there a need for "urgent care" in your practice because of the ADA's removal of the CDT Interceptive codes category?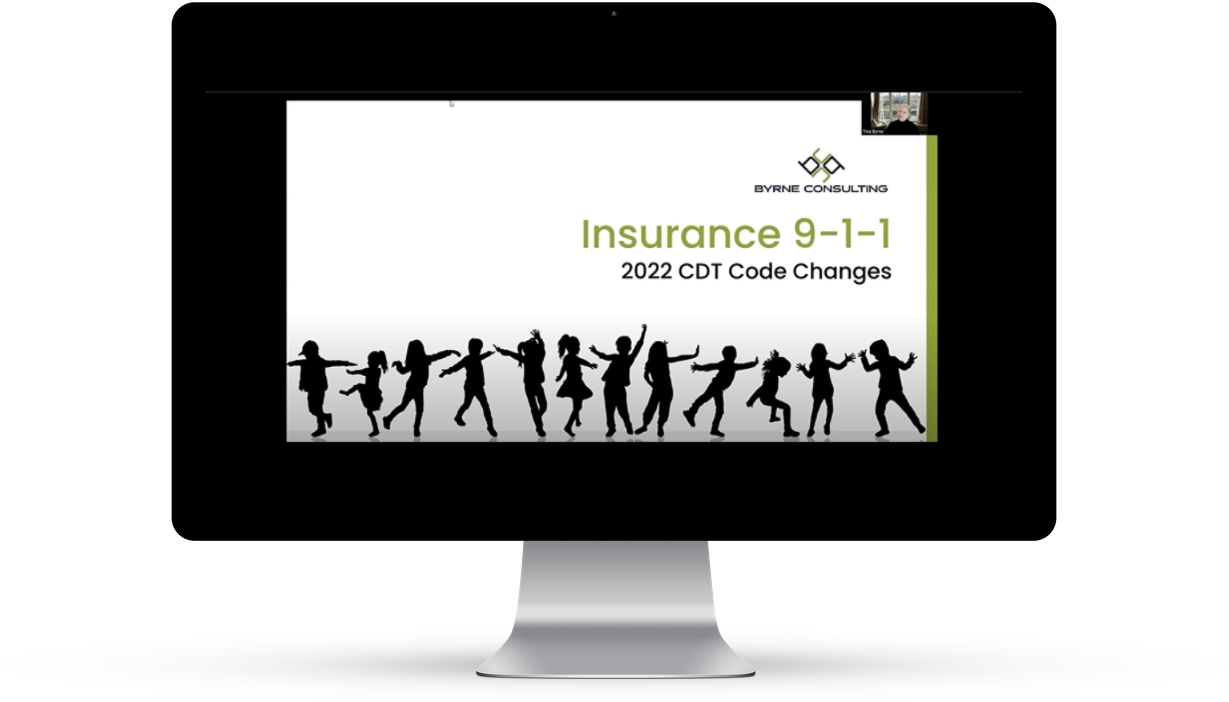 Recorded March 18, 2022
Mere weeks into the new year, offices were seeing the signs and feeling the symptoms of the D8050 and D8060 code exclusions.

The changes are delaying benefit payments, necessitating additional attention to active claims of treatments in progress, and creating a dilemma for many PPO contracted doctors.

Join us for this pressing session as we examine the "vitals" to stay the course with benefits for interceptive treatment in progress and evaluate the alternatives for coding on claims moving forward.
Sign up to access the recording
About the Speaker
Tina Byrne, BYRNE CONSULTING
With 40 years of experience working and consulting in the field of orthodontics, Tina Byrne has gained success and recognition for her well-founded proficiencies in clinical, business, and administrative functions. She has extensive knowledge and understanding of systems innovation and efficiency, data analysis, strategic business planning, and marketing implementation. She has lectured and helped guide the success of leading practices, both large and small, throughout North America and abroad.

Ms. Byrne is the only industry consultant who has extensively trained and lectured on orthodontic insurance. Her leadership qualities and upbeat presentation style offer a fresh perspective on the challenges faced daily by the entire orthodontic team. She offers a unique combination of industry knowledge, humor, wisdom, motivation, and practical solutions to maximize practice productivity and profitability.